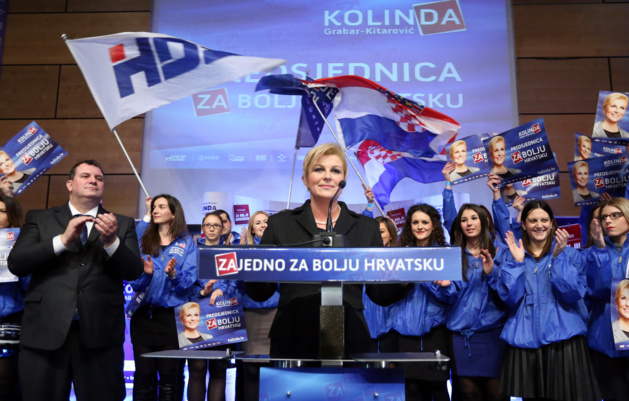 Credit fah for narod.hr
While the results of the first round seemed to be slightly in favour of the incumbent president (38.5% against 37% of the votes for the new president, whereas 95% had been counted on December 28), Kolinda Grabar-Kitarović was eventually the one to win. Once again, her score was yet not crushing: 50.74 % against 49.26 % of the votes for her opponent. The surprising result was due to the fact that the SPD representative, although very appreciated by the Croatian population, was not able to improve the economic situation of his country, which proved to be fatal to his government. Indeed, it is important to know that the role of president in Croatia is mainly representative, since he or she does not have the ability to veto a law nor have any power as far as economy is concerned, despite being the Army Chief and having prerogatives in foreign affairs, defense, and information.
The latest new member of the European Union only obtained his independence from Ex-Yugoslavia in 1991. It was not an easy task and the war against Serbia and the Federal Army lasted 4 years. The Croatian Democratic Union (HDZ), in power between 1990 and 2000, used to be a fascist party, its former president Franjo Tudman having for instance ordered campaigns of ethnic cleansing in
1995
. The party then got rid of this ideology.
Croatia, a young European country
Croatia only joined the European Union in 2013 under President Ivo Josipović. This small country of 4.4 million people is directly affected by the economic crisis: Croatia's main source of income is tourism, which is not sufficient to straighten out finances and the country's situation has been even more difficult since other European countries, such as Spain and Cyprus,
have also lowered their costs
. As a matter of fact, the European Union has not really been of great help to Croatia, which might explain the country's low participation in European elections: only 21%.
It is not surprising, given that 19% of the population is unemployed and that 1 out of 2 young people is affected, that the
Croatian population has decided on new leaders
. The new female president is very aware of this and declared, "I promise you that Croatia will become a rich and prosperous country and will be one of the most developed countries of the European Union and in the world."
Croatia's new face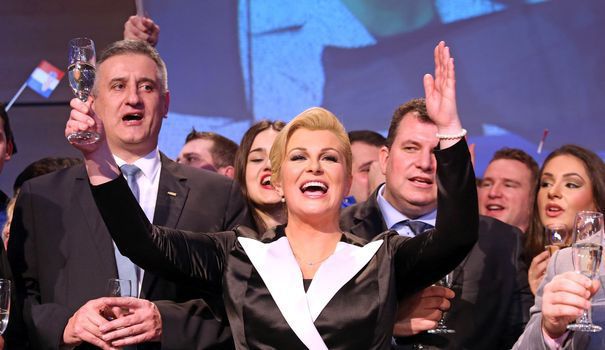 Credit DR
Kolinda Grabar-Kitarović, 46, has a very different path from her predecessor: while he teaches law and music and is also a songwriter, she, on the other hand, graduated in foreign languages and international relations and has a remarkable career. Minister for European Affairs from 2003 to 2005, she became Croatian Minister of Foreign Affairs and again Minister for European Integration between 2005 and 2008, before holding the post of Ambassador of Croatia in the United States from 2008 to 2011 when she became Deputy Secretary General of NATO until 2014. As the daughter of a butcher, she is anxious to remind others of her modest origins and highlights her image of woman who succeeded on her own – and it is indeed an impressive rise to power.
And yet, despite her determination, her presidential campaign had a slightly difficult start, like
Vecernji List
, quoted by
Courrier International
, recounts it: she was first qualified as a Barbie and was considered "unfit for the presidential functions" by the media. It is therefore a great victory for the young woman.
As for whether the promised changes will really occur, it is first to be taken into account that the government will have to work together with the opposition for a few months until the legislative elections at the end of 2015. Corruption cases, which rattled the Croatian Democratic Union in the past and have emerged again, as well as the fact that the party became radical during the campaign insisting on hard right-wing values, could set her an obstacle in the elections. The president said it herself, "There is no place for triumphalism."