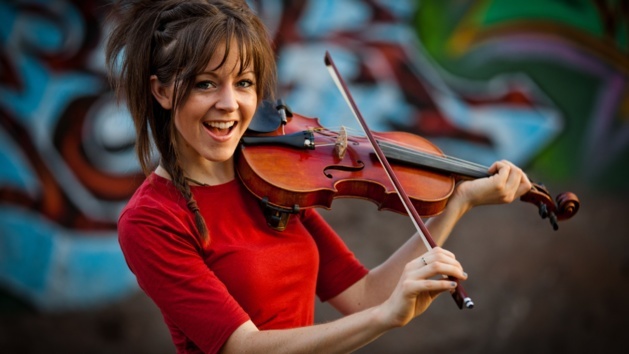 All rights reserved
This timeless instrument, that is the violin, has already deluded us all with its fairy-like musicality. It is an instrument that André Rieu and Lindsey Stirling have managed to capture in different ways.

André Rieu started playing the violin at the age of five. It is not with the instrument that he fell in love with, but rather his teacher. He then briefly tempted to learn the piano but in vain. He later tried the oboe and flute but never without losing sight of his first instrument. He, himself, compares the violin to a woman whose curves are fairly similar, but it is above all the most romantic instrument he knows.

The violin is primarily a hobby for him. After marrying his wife Marjorie, they had planned to open a pizzeria in Maastricht. He had already chosen the location and the different pizzas of which the most expensive one was called "Paganini Pizza" [Nicolas Paganini being a famous violinist of the 18th century, ed]. To carry out this project and satisfy customers, he said he had to improve his game. A game worthy of a love story.

Lindsey Stirling began playing the violin during her childhood. Due to lacking financial means, her parents would bring the whole family to the park to listen to the orchestra's concerts. She discovered music with delight and amazement. But it is the violin that captivated her the most, this instrument that was playing the most beautiful pieces. She then began begging her parents to take violin lessons and was successful in this pursuit at the age of six.

During her time in middle school, Lindsey tried the Piccolo [a small flute, ed], but she only had a real interest in the violin. As André Rieu, violin only occupied her free time. She wanted to become an illustrator or a vet. In the end, she decided to follow a course in film studies at university level, without much interest though. Lindsey then decided to work in children recreation centers and more precisely with troubled teens. During all these years music had interested her, someone simply needed to find a way to open her eyes to the passion that would change her life.
THEIR LIVES IN MUSIC
In her new album, Lindsey Stirling wished to break the codes in order to introduce the musicality of the violin in modern music and show that this instrument is still timely appropriate.

André Rieu loves that his orchestra plays any style of music, be it Edith Piaf, Andrew Lloyd Webber, Mozart or Michael Jackson. His latest album contains many songs from ABBA that he did not cover but adapted to his orchestra and violin. In terms of style we can talk about it as a cover. But in terms of substance it is a real novelty.

In this closed circle of violin virtuosi, André Rieu does not envisage doing competition, on the contrary everyone benefits from his success. As he notes, "we all have a particular style that sets us apart." It should not be forgotten that André Rieu has its own orchestra, the largest private one in the world. "Most violinists travel alone, they meet a foreign orchestra for the first time, play a concert for three days then leave." Unlike them, his ensemble is his second family. He acts as a father figure when directing it. Many of his musicians have been with him for 25 years now.

On the other hand, Lindsey Stirling likes to add choreography to her music. An upright and stable position is most appropriate when playing in a studio. She knows that it is much easier to play melodiously when not hopping around like when she composes new pieces. "I always rehearse first standing and then I add the choreography when I feel that there are no more wrong notes."
A TV TALENT SHOW TO BOUNCE BETTER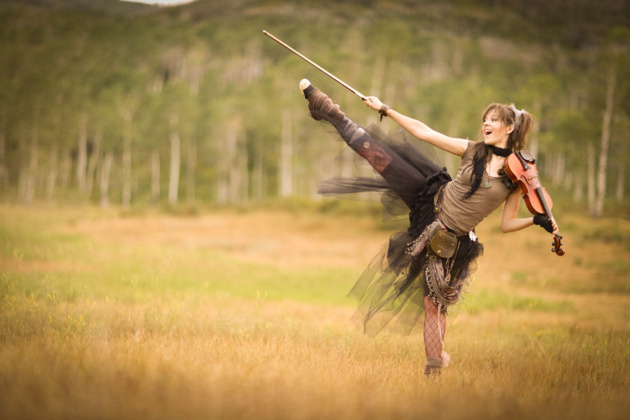 All rights reserved
Contrary to André Rieu, who built his fame in the field, Lindsey Stirling got her way through modern means. She participated in the famous broadcast of America's Got Talent. Unfortunately, nobody was interested in producing a young violinist who did not play in a commercial and selling style. She then met Soothsayer Graham (of Devindupertramp) who agreed to film her to post videos of her performances on YouTube. "Spontaneous me " was Lindsey's first video of a long series of 25 in total.

More and more videos followed. Her YouTube channel now has 4 million subscribers! Among her favorite videos are Zelda Medley because "it is incredibly fun to play," The Phantom of the Opera, an original video that required a lot of work, The Lord of the Rings as a tribute to the filming location in New Zealand with which she fell in love, My Immortal for the song's emotion and her most recent cover Oh! Viens Bientôt Emmanuel. She had the privilege of interpreting the latter arrangement with Kuha'o Case, "an amazing person and one of the most talented musicians I have ever met." Of all her covers, Right Round and Pump It probably represent her greatest challenges.
A MUSIC-ENTERTAINMENT SHOW
As a young violinist, she is of course an absolute fan of André Rieu. "His concerts are very entertaining and fun. If only all orchestral concerts were like this! ". That is when she realized the importance of staging; the audience does not just come to see an artist, but an entire universe. "Orchestras should spice things up a bit." That's what she likes with André Rieu. He manages to make the audience smile and dance unlike the more austere classical orchestras.

The strength of their success? According to Lindsey, André's music and hers are examples of what is meant by "out of the box". It is interesting to break free from the norm, expand opportunities, and do what has never been done before. Difference has become the new key word. She wants to spread a nonconformist message that can apply to all types of music, but also to life in general.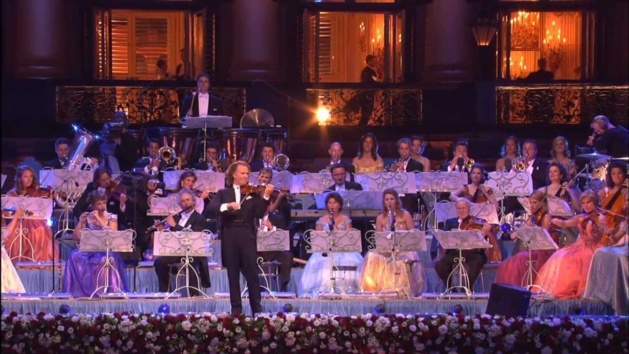 All rights reserved
GIVING THE VIOLIN A CHANCE TO SHINE
Lindsey Stirling would love to play in the Czech Republic, Slovakia or in Turkey where she has a large community of fans. "Recently, in Poland, a crowd of fans came to meet me at the exit from my hotel to wish me a happy birthday with flowers and some gifts. I was very moved and honored. "

Her first album was mainly funded by her videos on Youtube. The release of her second album is scheduled for May. Lindsey will begin a tour of the United States before returning to Europe. Meanwhile, André Rieu, is eager to begin his tour in France, where he will play with his orchestra at 19 concerts. After France (February-March 2014), Asia (April 2014), the Baltic countries (June 2014), the Netherlands (July 2014), South America (October 2014), he really hopes to continue for years. And who knows, maybe one day they will play on the moon. It would be for him "a dream comes true."