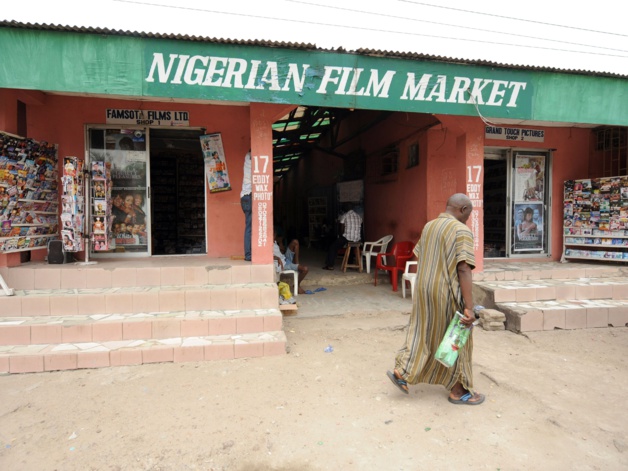 Credit DR
Nollywood emerged in the 60s, with the first films produced in the Igbo language. It gained momentum during the 1990s, thanks to the change in how the films were promoted: producers began to favour English, pushing regional languages and dialects to the side and thus widening its audience, largely in Africa and in the West. The defining feature of Nigerian cinema is about tackling issues: the films often deal with contemporary problems that young Africans face, focusing on religion, war, love and even on black magic and sorcery, which dates back to the beliefs of 300 tribes living in the country. One of the most popular films, One God, One Nation, tells the story of a couple who are faced with the issue of social integration, since the protagonist is Muslim and his wife Christian. The chosen subjects are generally accessible to people who buy the films to watch them at home. This concept, previously unheard of, is linked to the fact that cinema culture has only been introduced recently.

Nigeria's Gold Mine
Nollywood is the country's largest sector of the economy after agriculture, and is a significant factor in Nigeria's economic growth. Employing 1million people, Nollywood produces approximately 600million dollars a year, which is invested into regional development. The battle for cinematographic hegemony across the African continent is fought against Ghana, who is beginning to gain ground following her participation in a number of international film festivals. The Africa International Film Festival attracts foreign tourists each year, and encourages the integration of Nigerian cinema into global culture. However, some Western cinephiles have criticised the Nigerian cinematographic vision, which is often based on improvisation. Actors have the freedom to invent the story themselves since there is not a predefined script, which often makes the films predictable. This may be justified by an attempt to reduce production costs, as well as by the time restrictions on shooting, on average lasting only ten days.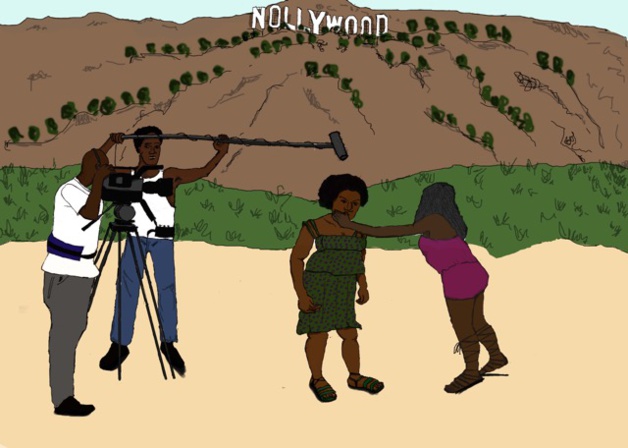 Credit Muriel Epailly
An Industry under Threat
The events that have occurred in Nigeria over the last two years have drawn international attention away from the film industry. The media is concentrating on the government-led fight against the extremist group Boko Haram, who is responsible for several attacks in the Northern regions of Nigeria. The campaign Bring Back our Girls, launched in April 2014 after the kidnapping of hundreds of schoolgirls by the terrorists, was the most broadcast event last year. Following the unstable situation caused by the attacks on the 4th January 2015, in a fishing village close to the border of Chad, and on the 25th January in the Northeastern town of Monguno, Nigeria is more and more being perceived as a country ravaged by a civil war which threatens the unity of the population, as well as the film industry.

The political instability and the precarious economic situation is causing many actors to leave the country and to find other job openings in the American film industry. Internet piracy through illegal streaming presents a serious problem for Nigerian directors, who are seeing their films being downloaded and watched online, without being able to even cover the costs of production. Indeed, even if Nigerian cinema is beginning to gain popularity across the world, the quality of the films are still provoking divided opinions. Aminata, a young Senegalese student, watched several Nigerian films on the television, but she remains sceptical about the popularity of Nollywood productions; "It's not really my style, the actors exaggerate too much!"