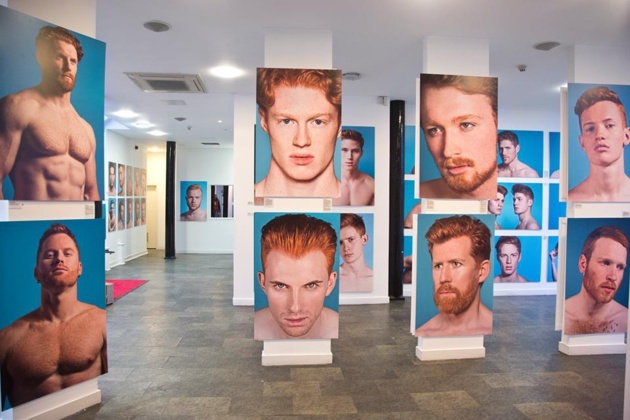 Crédit DR
Knights started his career as a music producer and eventually ended up behind the camera. His inspirations are some of the big names in photography such as Pierre and Gilles, and David La Chapelle. He was formerly the video director for Marina and the Diamonds as well as for Jane Coles, and he also worked for famous fashion magazines like Vogue Italia, Marie-Claire, and Dazed and Confused.
The young artist is very ambitious and a jack-of-all-trades, as he's done videos for Swarovski, photo exhibitions, and even a new musical project. He was himself bullied because of his hair colour and grew up being somewhat ashamed of it.
A long-standing project
The idea of the exhibition emerged three years ago, when Knights wanted to put ginger men in the spotlight and show them as desirable and attractive, which is the opposite image people usually have of them. His plan first appealed to bloggers and later to the press, becoming a global phenomenon, as the artist himself describes it.
Everything started on the Internet, but then Knights decided to present Red Hot: London at a gallery at the end of 2013, where 64 images and 2 films were shown for a week. Many people came to admire the artist's work, which led to him selling calendars in order to raise money for anti-bullying charities.
After the exhibition showed in London, the artist published a book called Red Hot 100 and has plans to create a new calendar for 2015. After the exposition in New York, he plans to do a world tour.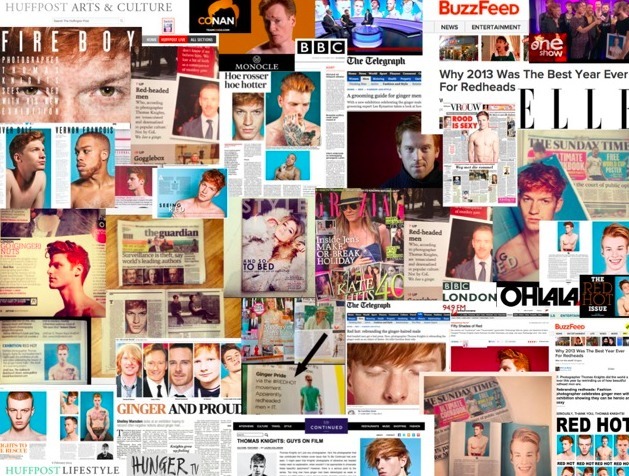 Crédit DR
Ginger pride
The gist of Red Hot is very simple: a series of muscular, topless redheads are shot on a blue background, which aims to change people's perceptions toward these often marginalized men. Knights chose this blue background on purpose because it really offsets the eye and hair colour of his models.
Could the exhibition change the perceptions we have about ginger people? The artist is quite convinced that it can; in an interview for the Huffington Post, he said, "I would love to show other ginger men that they can be proud of who they are. But ultimately, I would love there to be a public mind shift to allow more positive depictions of ginger men in film and TV."
The exhibition Red Hot : New York shows at the BOSI Gallery until September 14, then will tour around the world.