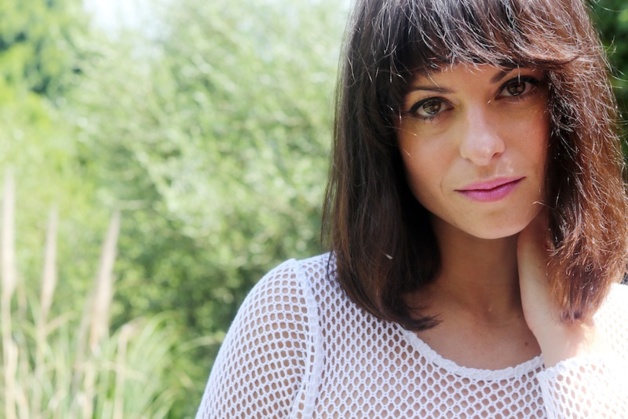 Crédit Photo --- Emily Weiss
There are some CEOs that can make running a company look ridiculously easy. Then there are some who can do it with, well, a certain je ne sais quoi. Sexiness is a subjective measure and it's not just about looks. It's also about success, power, ambition, charisma, altruism, fashion sense, and style"
- explained Business Insider publishing the results of the ranking "The sexiest CEOs Alive". Probably the most amazing thing of it all is that Sophia Amoruso had never worked in fashion before Nasty Gal - she was just a well-dressed young woman with a good eye for fashion.
The second place belongs to
Elon Musk
. 42-year-old PayPal co-founder who is also a chief executive of Tesla and SpaceX is described as "amzing visionary" or "crazy smart" by his employees as he announced this year his plans to build a driverless car, and then he proposed designs for the Hyperloop, a new mode of transportation that can get people from Los Angeles to San Francisco in 35 minutes.
High in the ranking was placed also Jeremy Stoppelman (4th position). 35 year-old Stoppelman is Yelp CEO- the site where users leave their reviews and recommendations of the restaurants, shopping, nightlife, entertainment, serices and more.
11th position belongs to Jack Dorsey. Though he may be more famous for founding Twitter, Dorsey is also the founder and CEO of Square, a mobile payments company.He is known for being a bit of a rebel: He has a 9-inch S-shaped tattoo representing his lifelong interests in math, anatomy, and music.Dorsey is also very interested in politics, and has said he aspires to become mayor of New York.
Ranked at 13th spot, David Karp is only 27-year-old. Karp created the short-form blogging platform in reaction to Facebook. He sees Tumblr as a reflection of New York's rich creativity. Earlier this year he sold his company to Yahoo for $1.1 billion. And that is not bad knowing that Karp is a high school dropout.
"Nasty Gal? What's that?"
Sophia Amoruso, 29-year-old from California with no college degree and résumé limited to sales positions at shoe stores and a Subway is the winner of Business Insider ranking. Nasty Gal (named after the 1975 album "Nasty Gal" by Betty Davis, an ex-runway model and former wife of Miles Davis.) was founded by Amoruso seven years ago as an eBay store specializing in cool vintage women's clothing. Since then, the website has grown tremendously with more than $100 million in sales and more than 550,000 customers around the world. Last year the company was named the fastest-growing retailer by Inc magazine.
"At the beginning I was paying the models with hamburgers"
Back in 2006, she considered going to photography school, but didn't want to go into debt. Instead, she started an eBay page to sell some of the vintage designer items she found online. She bought a Chanel jacket at a Salvation Army store for $8 and sold it for $1,000. Another time she found Yves Saint Laurent clothing by Googling misspellings of the designer's name, reasoning that anyone who didn't know how to spell Yves Saint Laurent probably didn't realize his value.

She styled, photographed, captioned and shipped each product herself and sold about 25 items a week. "In the beginning, I was basically paying the models with hamburgers", she told. "They were normal high school girls that you find on Myspace. I would buy them lunch and maybe give them $20 a day". Using approachable-looking models has persisted with Nasty Gal's growth. "We're cool, but we're inclusive, which I think in fashion is not that common".
Staying cool while you get big
Her site caught on quickly because of her constant social media presence. Amoruso after MySpace, began to use Facebook to engage with customers and market new merchandise. The site also has
130,000 Twitter followers
that it engages with constantly. She hired as well a buyer and began purchasing vintage-style clothes to sell. Since then, she's worked with big designers like Sam Edelman and Jeffrey Campbell.
Asked about her biggest challenge right now she answered:
"Staying cool while you get big is a really difficult thing to do".
Lire cet article en français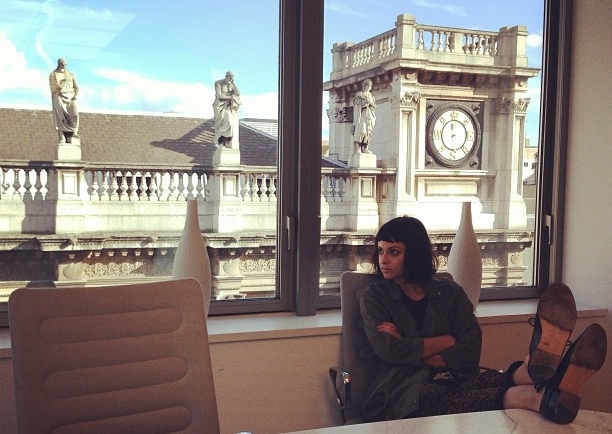 Crédit Photo --- Facebook Page | Sophia Amoruso of Nasty Gal